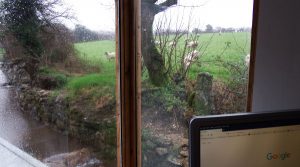 Our relatively remote location provides us with the time and space to dedicate to YOUR project.
With no need to spend hours commuting, our rural setting allows us to spend quality time to design, research and manage effective websites.
We offer support 24/7 via email and can work to tight schedules.
We offer a professional, reliable, cost-effective service wherever you are located – simply contact us on 07970 790807 for details.
Innovative New Media, Moorfield Barns, Praze an Beeble, Cornwall TR14 0LB. Tel: 07970 790807